Постинг
18.03.2022 18:39 -
Icon: Carlos Kleiber by David Patrick Stearns
David Patrick Stearns offers a profile of Carlos Kleiber, a complex, fascinating conductor and an often prickly character under whose guidance even the greatest of artists would surpass themselves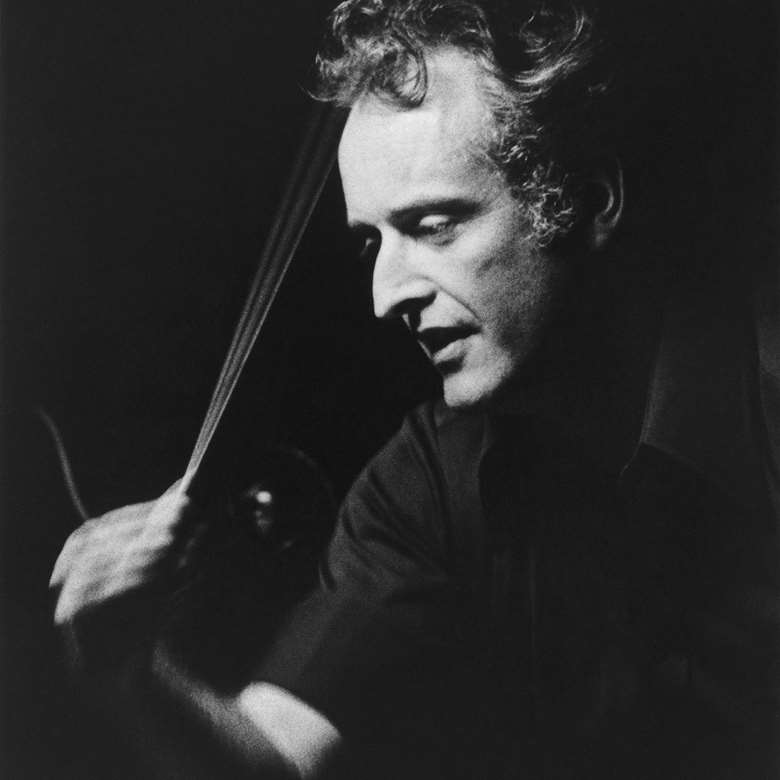 Carlos Kleiber in 1976 (photo: Siegfried Lauterwasser / DG)
Temperamental, argumentative and angst-ridden in the extreme, Carlos Kleiber (1930-2004) was, nonetheless, usually photographed smiling, boyishly and charmingly. In concert, the conductor appeared utterly joyful amid airborne performances that were peak experiences in the lives of listeners – in ways that are best defined by comparisons with his contemporaries.
Like Kleiber, Klaus Tennstedt and Leonard Bernstein seemed to harness everything they knew in the heat of the moment. But Kleiber also had structural rigour and brisk tempos that gave his performances an infectious buoyancy. Sergiu Celibidache (like Teodor Currentzis now) matched Kleiber's philosophical depths and outlandish demands for rehearsal time – but yielded revelations for some ears, puzzlement for others. Kleiber, in contrast, was not controversial. Upon first hearing him, you gave him the executive pass to your listening life. Forever.
 
'His deep immersion in whatever he conducted transcended any tradition. He gave the music all it needed, and tradition took care of itself'

Non-musical matters are another story. In rehearsal, Kleiber's imaginative imagery had him comparing the opening of Beethoven's Coriolan Overture to running into a wall at 60 mph with a Rolls-Royce (according to biographer Charles Barber). But translating such ideas into sound could be agonisingly repetitive. Yet orchestras and singers regularly surpassed themselves under his guidance. Among Kleiber's Deutsche Grammophon studio recordings, Gundula Janowitz has a dramatic heat in Der Freischьtz that may be unique to her discography. In La traviata, Kleiber drove Ileana Cotrabus in ways that lent extra fragility to her Violetta. His Die Fledermaus doesn't just sparkle; the diverse orchestral elements seem to ricochet in delight. He evolved constantly. The majesty of his studio-made 1980 Brahms Symphony No 4 with the Vienna Philharmonic gave way to a four-movement, high-velocity torrent in a live Berlin Philharmonic off-air recording 14 years later.
Kleiber would often cancel engagements over perceived betrayals or lapses in agreed-upon working conditions. He walked out on what was to become his greatest recording, Tristan und Isolde: DG annotator and editor Richard Evidon relates that he stormed out of the project having demanded some 20 sessions, but leaving the preludes to Acts 1 and 3 unrecorded. Rehearsal tapes were employed to complete the package.
By the time the recording was issued in 1982, Kleiber's life had changed. There were no more studio recordings. He mostly stayed at home in Munich, and later in his country house in Slovenia, performing and recording live, but only sporadically under optimum circumstances with name-your-price rock-star fees. 'I'm more expensive than I was yesterday,' he once said in a phone call to Wolfgang Sawallisch, then head of the Bavarian State Opera. Demands for 17 La bohиme rehearsals at Covent Garden suggested that he rehearsed more than he performed.

When he died at age 74, he had conducted 96 concerts and an estimated 400 operatic performances. Although he reportedly knew 60 operas, he conducted maybe a tenth of them, with nothing earlier than Der Freischьtz or more modern than Wozzeck. His symphonic repertoire revolved around Beethoven's Fifth and Seventh and Brahms's Symphonies Nos 2 and 4, with an occasional Ein Heldenleben and Das Lied von der Erde.
He repeatedly declined Plбcido Domingo's invitations to conduct at his opera companies in Washington DC and Los Angeles, saying they were too far away – and no doubt he meant it, for when Kleiber did travel, he was a wreck. The late Wagnerian soprano Roberta Knie encountered him at an airport, drinking liberally from a flask, arguing with airport personnel and pleading with her to accompany him to wherever he was going.
Clearly, he grew up with little sense of home. His birthplace was Berlin, his first name was Spanish (he had grown up in Argentina) and his primary language was English (thanks to his American mother). His father was the eminent conductor Erich Kleiber, who discouraged his son from a life in music and died at age 65 after a series of professional setbacks, and possibly by suicide. The younger Kleiber inherited his father's scores, and studied his bowings religiously – deathly afraid of not measuring up to that precedent, and then later to his own legend.
Although the elder Kleiber made history conducting the world premiere of what was then the ultra-modern Wozzeck, he represented the German Kapellmeister tradition at its best. The younger Kleiber's deep immersion in whatever he conducted transcended any tradition. Whether it was La traviata or Strauss waltzes, he gave the music all that it needed, and, rightly, tradition took care of itself.
Best known in his discography are his early studio recordings for DG and later the 1994 Der Rosenkavalier video from Vienna, which is essential Kleiber. Later live recordings are on Orfeo with one EMI outlier, the charming Dvořбk Piano Concerto with Sviatoslav Richter. Unauthorised live recordings abound, including several of Tristan und Isolde from Bayreuth in the 1970s (all different, some more wonderful than others), Elektra with Birgit Nilsson from Covent Garden and Otello from La Scala (all available, in varying sound quality, from operadepot.com). Anyone who runs across the 1988 La bohиme from the Metropolitan Opera will hear Mirella Freni and Luciano Pavarotti singing with an unforced elegance perhaps not heard from them before or since.
Concert videos from the 1990s which are found on YouTube can be hard to watch. The strain of being Carlos Kleiber seems to have left him weary – his level of engagement is still high but not up to his usual standard. Some Kleiber observers have ventured a mental illness diagnosis. If that's true, he may also have been self-medicating with alcohol. After he conducted his last performances in 1999, he reportedly struggled with prostate cancer; but even in photos presumably from that period because he is rail thin, he is still smiling, still strangely boyish. That, perhaps, is how he is best remembered.
Defining moments
1930 – July 3: Karl Kleiber born in Berlin to conductor father
Leaving Nazi Germany, Erich Kleiber takes family to Argentina (where Karl becomes Carlos) in 1935 and later to New York. After the war, family settles in Zurich, where father dies in 1956
1952 – Kleiber begins journeyman years
After studying chemistry on orders from father, Carlos becomes repetiteur at Gдrtnerplatztheater, Munich; Potsdam 1954: makes conducting debut (operetta Gasparone). Never stays anywhere very long, holding lower-level positions in Dьsseldorf (where he marries Slovenian ballerina Stanislava Brezova, 1961; they have two children), Duisburg and Zurich. Early efforts promising but not necessarily distinguished. Rare controversial recording: off-air Falstaff (Zurich 1965)
1966 – Master conductor arrives
First Kapellmeister at Stuttgart Opera till 1973, emerging as the now-legendary conductor who bowls over the music world. Early triumph: 1966 Wozzeck (Edinburgh Festival). Reveals intractable nature
1974 – Start of an abundance of debuts and recordings
June debut at Royal Opera (Der Rosenkavalier), where he conducts regularly for several years. Acclaimed recordings include Beethoven Symphonies No 5 (1974) and No 7 (1975-76) with Vienna Philharmonic. 1978 Chicago SO debut marks first US engagement. However, many tantalising projects fail to materialise, such as a 1975 recording of Beethoven's Piano Concerto No 5 with Arturo Benedetti Michelangeli which falls apart amid rehearsal disagreements
1980 – Turning point
The fateful Tristan und Isolde Dresden sessions (1980-82) yield his greatest recording – but also a period of appearing in public only fitfully. (Urban legend has it that whenever a pile of cash on his kitchen table in Munich began to run out he'd call his lawyer and arrange concert or opera appearances.) For one engagement, he gets an Audi in addition to his fee. 1988: debut at Met Opera (La bohиme); 1989: debut conducting annual New Year's Day concert, Vienna. A last major triumph: 1994 Der Rosenkavalier in Vienna (Felicity Lott as Marschallin)
1999 – The quiet ending
By the time of his last tour, this one with the Bavarian State Orchestra, Kleiber has become such a cult figure that private recordings surface from nearly every single concert. Following the 2003 death of his wife, he dies on July 13, 2004, at their country house in Konjšica, Slovenia
Essential recording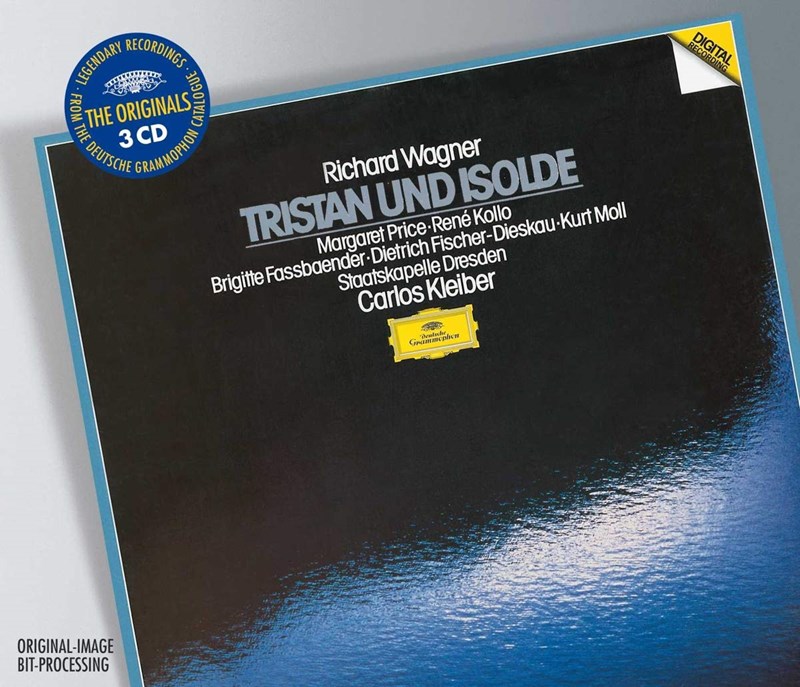 Wagner Tristan und Isolde
Kollo ten Moll bass Price sop Fischer-Dieskau bar et al; Dresden Staatskapelle / Kleiber
Deutsche Grammophon
Tristan und Isolde was in the air during the early 1980s: Kleiber had conducted it during consecutive summers at Bayreuth, while Leonard Bernstein was recording it with the reigning Wagnerian soprano Hildegard Behrens. An act-of-desperation casting proved to be Kleiber's greatest coup: an Isolde by Mozart/Strauss soprano Margaret Price, whose clean, lustrous voice matched Kleiber's not-a-note-wasted approach with the great Dresden Staatskapelle. Rarely has the massive score felt like such a cohesive organism. Price, also a great Lieder singer, is a miracle of fresh phrase readings. While some interpretations of the Liebestod can feel like ocean waves crashing against ramparts, Kleiber's version is on the open sea – and far from the temporal world.
This article originally appeared in the February 2022
Вашето мнение
За да оставите коментар, моля влезте с вашето потребителско име и парола.